SAFFRON FLORAL
We are passionate silk flower supplier with years of experience in the profession. Each season, we present collections which offer you endless options for combining and varying.
We deliver high quality silk floral decoration to customers all around the world.
The Art of Floral
We only offer the highest quality products. Thanks to professional floral designs, a critical eye for detail and the best choice of materials, you can enjoy a fresh look at home with our products all year around.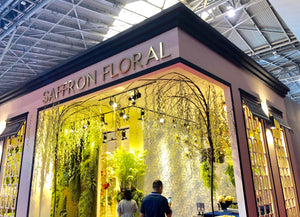 Maison Shanghai 2018
Our beautiful booth at Maison Shanghai! Many customers love our products and beautiful design!
Beautiful floral design
Our designers create the most beautiful and the most trendy designs all year long!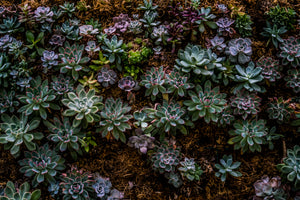 Creating beautiful collections for over 30 years
For over 30 years our team have been carefully creating the most beautiful collections of silk flowers for everyone to enjoy.
Spring Summer 2018 collection
Spring is all about freshness and happy colours. Decorate your spring and summer the way you want to with our Spring/Summer Collection.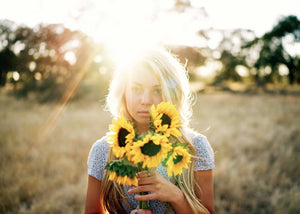 MIMOSA YELLOW
MIMOSA YELLOW
Yellow is the color people most often associate with amusement, gentleness, humor.
In Asia, Yellow symbolizes holiness; in the Western world, Yellow symbolizes positivity and happiness; and in Africa, Yellow is the colour of wealth and success.
The popular yellow flowers are Tulip, Cosmos, Poppy and of course Mimosa!
MODERN WHITE
MODERN WHITE
White is the color most often associated with perfection, the good, honesty, cleanliness. White is the most common color for wedding dresses, symbolizing purity and virginity.
The most classic white flowers are Orchids, Magnolia, Gypsophila, Roses and Hydrangea!
ROMANTIC PURPLE
ROMANTIC PURPLE
Purple is the color most often associated with romance, royalty, magic, mystery, and piety.
Purple was the imperial color in Europe. Similarly in Japan, the color is traditionally associated with the Emperor.
The most popular purple flowers are Allium, Lavender, Clematis, and Hydrangea.
FRESH FRUIT PINK
FRESH FRUIT PINK
Pink is a pale red color that is named after a flower of the same name. Pink is the color most often associated with charm, politeness, sensitivity, tenderness, sweetness, childhood, and femininity.
The classic pink flowers are Peony, Ranunculus, Hydrangea, Blossoms and Dahlia.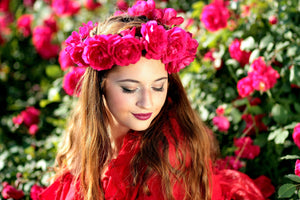 ROSE & BLOSSOM
Roses and blossoms paint the fruit gardens a thousand shades of beauty rose colors. The world is ready for a new spring.
Rose is the national color of Georgia because the people of Georgia believe the cultivation of roses began there.
Pure Professional
We are in the profession for more than 30 years, we know all the details of how to make good floral. Our straight quality controls and extensive knowledge of materials ensure that we continue to innovate, every season.
Inspiration all the time
Every Season we create a new look and new collections. Our professional designers keep looking for new trend everyday.
MAISON SHANGHAI 2018
We invite you to come and find inspiration at our booth in Maison Shanghai from September 11-14 2018 (9:00AM-6:00PM). Our booth is at H1D03 (Shanghai World Expo Exhibition & Convention Centre).
This is an international trade show dedicated to home decor, textile, designers' works, furniture and the art of living. It stands in the perspective of modern aesthetics to offer intelligent interior decorative products of daily life as a forward-looking provider with ideas to livable interior.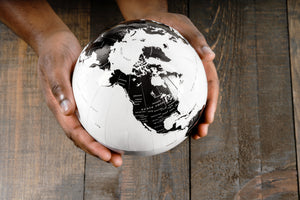 Worldwide delivery
We deliver our products to more than 80 countries around around the globe, America, Europe, Asia, Australia, Africa, etc.
CONTACT
email:  info@saffronfloral.com